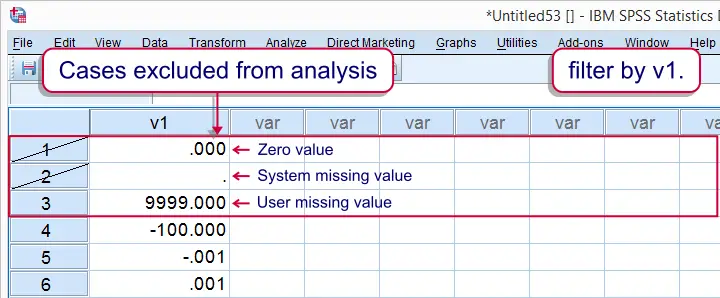 SPSS offers three ways for analyzing subsets of cases.


After running SPLIT FILE, output tables and charts will show results for subsets of cases separately.


Second, you can temporarily FILTER out cases you'd like to exclude from analysis as shown in the screenshot.


Third, you can permanently remove cases from your data with SELECT IF.